This will be the new text status in WhatsApp
We know WhatsApp news coming soon almost every week, the latest are new text status in WhatsApp that are expected to be available in the next versions of the app.
First of all, it must be made clear that these new status do not replace the traditional status of life but are a "complement" to the history-type states that WhatsApp launched a few months ago.
It will be one more option of the new Status of WhatsApp that soon will allow to add only text , in addition with different sources and format like bold, underlined, crossed out, etc. It will be ideal for those people who do not always want to upload photographs since the text will be another option.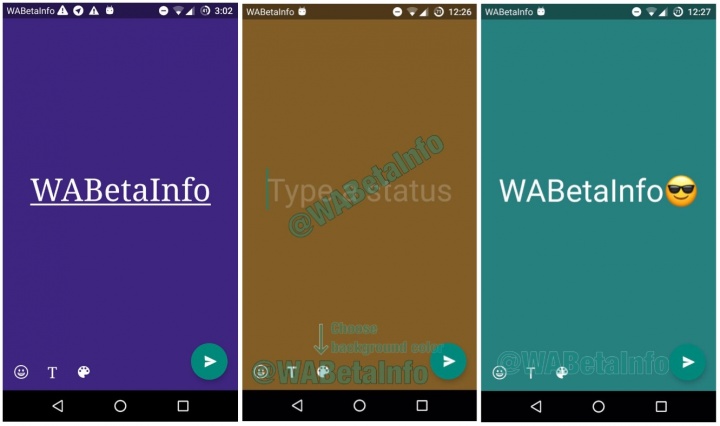 We know thanks to WABetaInfo that basically you can choose a background color, format and size and even font and put the text you want in these new status of text WhatsApp, so you can share it later with your contacts and these will see The text that you have put.
These new status will be available to users through a new menu option that appears on the three-point vertical button under the "Status" tab . Right now there is only the option "privacy of states" and "help" but " New status of text" will be added.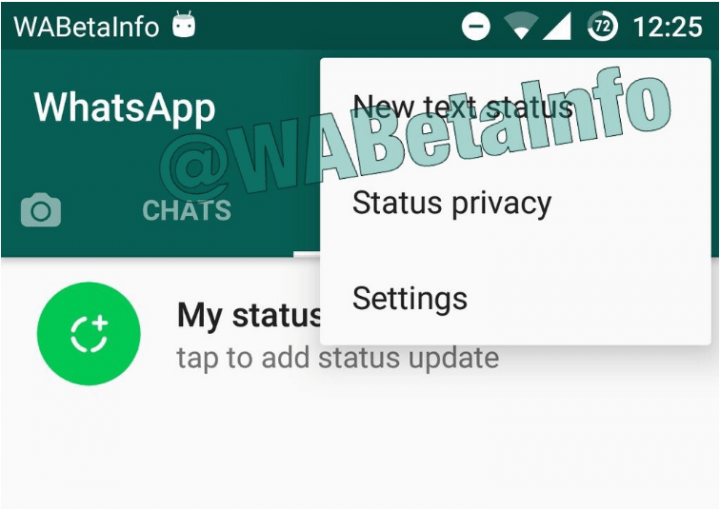 In short WhatsApp will be updated to a new version and will add this new functionality, recommended when you do not want to always upload some image and you fancy a text. Remember that the implementation of text states will not mean the disappearance, at least for now, of the text states that have always been present in WhatsApp.
These status have been seen in WhatsApp 2.17.210 although they are hidden for the vast majority of users so we still only have to wait to see if in future beta versions can be tested.
The truth is that status text in WhatsApp is good news since it adds a further possibility to the new Status of WhatsApp type history. At the moment we have to be satisfied with seeing images, although soon we are sure to know more about them.
What do you think about the new WhatsApp text status? Do you think users will use this new feature?