This would be the Samsung Galaxy Note 8
New leaks offer more details on a next terminal for the high end: the Samsung Galaxy Note 8 is almost completely visible, and although this information can not be given as official, surely many of the features revealed will be more than interesting.
The information was provided by a Twitter account under the PocoyoTech user dedicated to the latest leaks and teasers on the following technological gadgets. According to this new user on the net, the new Galaxy Note 8 will generally have the same design as the Galaxy S8, including its large infinite screen.
Another rumor that points to this leakage and we already knew from other versions, is that the terminal would have an optical fingerprint reader that would be placed below the screen of the mobile, also indicates that it would have a double camera in the back .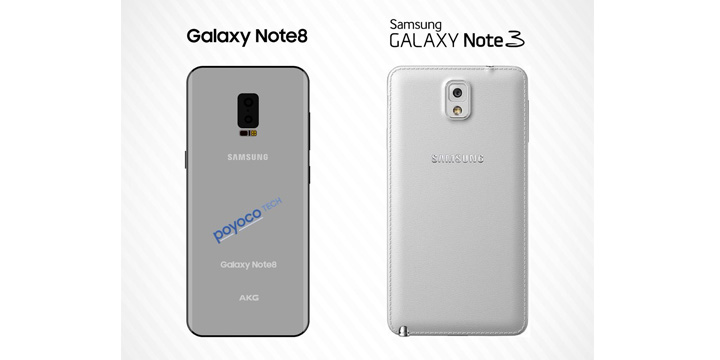 The sound would also star in the Galaxy Note 8
He also points out that the sound will have a major role in the new terminal, since they would place an AKG speaker that would be located in the bottom bezel of the mobile and manage to reproduce sound with great power.
A design detail that points to this leakage is that the Galaxy Note 8 would have a button for the Bixby virtual assistant with a textured surface and the built -in S-Pen would be the same as the missing Note 7.
In terms of security, these rumors suggest that this mobile would be designed so that you never lost it at home, as it would have a system of vibration and sound so that, through the Find My Mobile app, you can quickly locate the device. Assuming that these leaks are accurate then that would be the Samsung Galaxy Note 8.