New ZTE BLADE V8, with double bokeh effect camera and ultra-thin design
Smartphones with dual cameras become more and more fashionable, because users demand to take quality photos. Well, the new ZTE BLADE V8, with double bokeh effect camera and ultra-thin design , brings this feature to the premium mid-range. We will not have to invest much more in a phone, with the ZTE BLADE V8 we will capture our moments of the day to day of professional way.
The star feature of the ZTE BLADE V8 is its dual camera of 13 MPX + 2 MPX , capable of obtaining professional effects such as bokeh, which keeps the protagonist of the image sharp, and applies an elegant blur to the background. With the ZTE BLADE V8, you can change the focus area even after taking a photo, which triggers our creative possibilities. In addition, it allows to take 3D photos , to visualize with the glasses VR that can be mounted with the own box of the ZTE BLADE V8.
The self-flashing 13-megapixel camera is capable of joining multiple captures to achieve a wide-angle effect. The ZTE BLADE V8 is a very thin (7.7 mm) smartphone with a body made of metal, which generates a good feeling in the hand. Of course, he does not lack a fast front-end reader.
Its Full HD screen of 5.2 inches offers enough space for our apps without backing up the smartphone. At the specification level, the ZTE BLADE V8 features an 8-core processor, with a generous 3 GB of RAM and 32 GB of storage, which can be expanded by a microSD card. The battery of the ZTE BLADE V8 reaches 2,730 mAh, and as an operating system opts for the current Android 7 Nougat.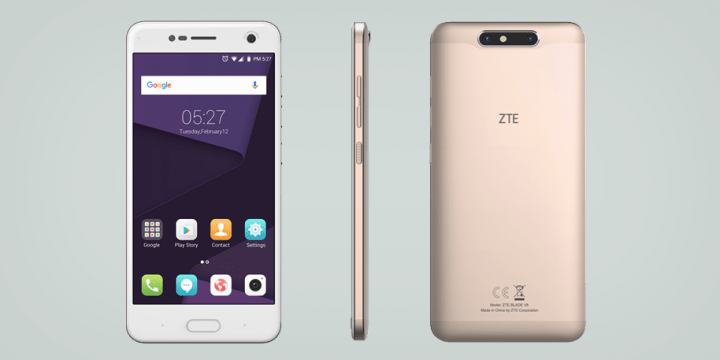 ZTE BLADE V8, specifications
While the double bokeh camera and the ultra-thin metal body are its star performance, the rest of the ZTE BLADE V8 datasheet is also convincing . It is a premium media range that brings professional-quality photography to everyone. Here are his details:
– Screen: IPS of 5.2 inches with resolution of 1,920 x 1,080 pixels.
– Processor: MSM8940 64-bit with 8 cores (4 to 1.4 GHz + 4 to 1.1 GHz).
– Memory RAM: 3 GB.
– Internal storage: 32 GB (accepts microSD up to 128 GB).
– Rear camera: Dual CMOS sensor 13 MP AF + 2 MP FF with LED flash.
– Front camera: 13 megapixels with flash.
– Connectivity: 4G / LTE dual SIM.
– Extras: fingerprint reader.
– Battery: 2,730 mAh.
– Operating system: Android 7 Nougat.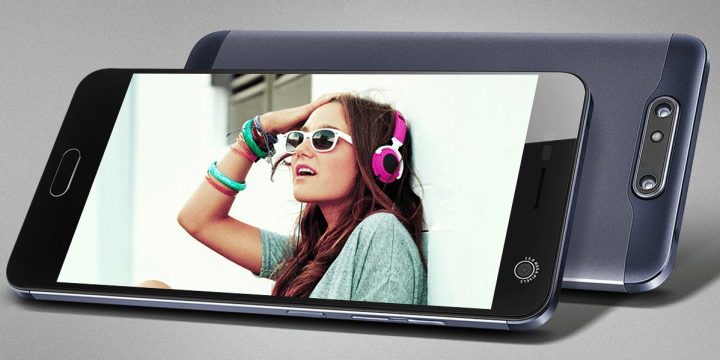 The ZTE BLADE V8 is the first smartphone to bring the high quality dual camera to the general public. Its price of 269 euros is attractive, and makes the ZTE BLADE V8 stand out in value for money compared to its rivals. ZTE has always worked to offer advanced products at competitive prices, and we are facing a new example.
If you want to know more about this smartphone, check out the official ZTE BLADE V8 page with all its details. With its ultra-thin metallic design , a quality double camera capable of bokeh effect and good specifications, it is clear that it is possible to get an advanced photo smartphone without making an exaggerated payout.
What do you think of the ZTE BLADE V8? Are you convinced with this Dual camera capable of taking photos with bokeh, 3D effect and modify the focus?