Google Photos suggests which photos to archive
In future updates Google Photos will suggest which photos to archive , a very interesting option that will lighten your image gallery. Of course, the user will always have the last envelope that he wants to archive or not.
This option that has not yet reached the latest update will come to expand the ability to archive photos that has been available for several days . You will find just the "wizard" option, one of the three tabs available in the app.
From the wizard you can do several things like make a photo erase to free space, create albums, collages, a movie and even an animation From now on also enter the scene " archive " and within there Google Photos will be able to suggest What photos can you file?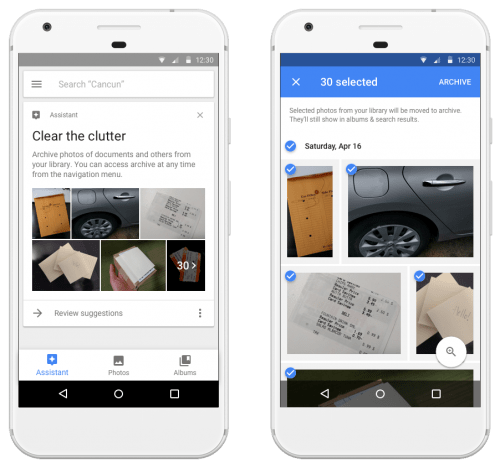 At the moment it is not known which criterion will follow the application to make the suggestions but possibly has to do with those that have been taken long ago and that Google Photos itself does not consider important.
The user will finally be able to choose which photos to suggest Google Photos wants to archive which you should remember not to delete but they will go to another section where they will be "temporarily hidden" that you can then recover without problems.
Archiving pictures allows you to hide photos that you do not want to see frequently or that you do not want to see for privacy, such as DNI photos, invoices, etc. Also you should know that these can not be used to make movies or animations but will continue to appear in search results, folders and albums.
The option for Google Photos to suggest which photos to archive will soon arrive since the last update available today is not yet enabled, but it sounds interesting that Google can suggest those you can archive above all you can save temporarily.
What do you think Google Photos is suggesting now that photos are archived? Do you like the option to archive photos?