An iPhone melts internally after being exposed to the sun
We know that as much heat as much cold in even the entrance of water can damage a smartphones and that is precisely what has happened to an iPhone that has melted internally after being exposed to the sun.
This event occurred not long ago a girl who possibly for some carelessness left her iPhone outdoors without realizing that what could happen what we are already telling you logically leaving the phone unusable.
Not a factory default
First of all it is necessary to qualify that this event has more to do with the carelessness than with some defect of factory of the phone in spite of which Apple has not yet made announcement about this fact.
This case is basically seems to be an oversight of the girl who had her iPhone . According to what is known left his phone for too many minutes in direct sunlight, which caused the iPhone to overheat and end up burning inside.
Apparently she took a short break to eat something and when she resumed the exercise he found with surprise that his iPhone, which was inside a bag, had literally melted as seen in the images.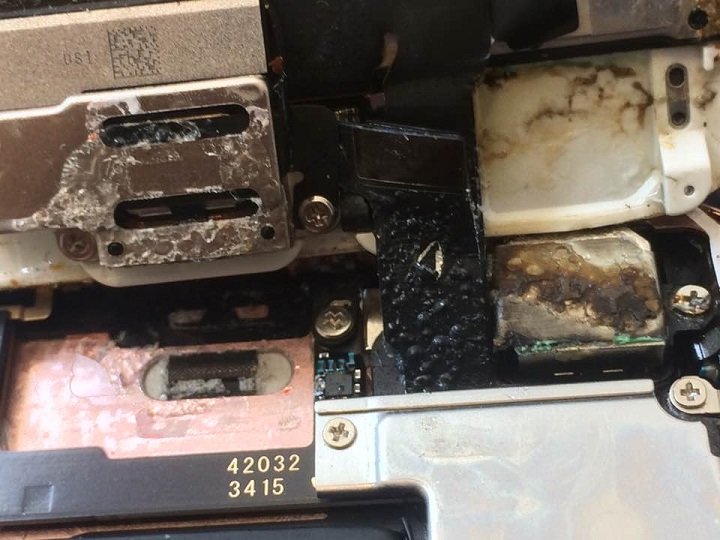 If we join you that sun was strong enough and the time you were exposed to the sun that was about 1 hour, it is quite possible that your phone suffer some heat damage especially if they exceed 45ºC.
That is the maximum temperature that Apple recommends in the use of its devices, although each manufacturer has its own normal operating temperatures. Whether in the environment there is less than 20 degrees below zero or 45 degrees, the iPhone can suffer serious problems.
In any case, it is something that the user can control because the iPhone also warns the user to put the device as soon as possible in a cooler place to continue using it in a normal way.
The fact that an iPhone melts on the inside after being exposed to the sun can happen in exceptional cases like the one we have told you, so avoid leaving your device in places where it can be very hot or very cold.
Vía: Softpedia